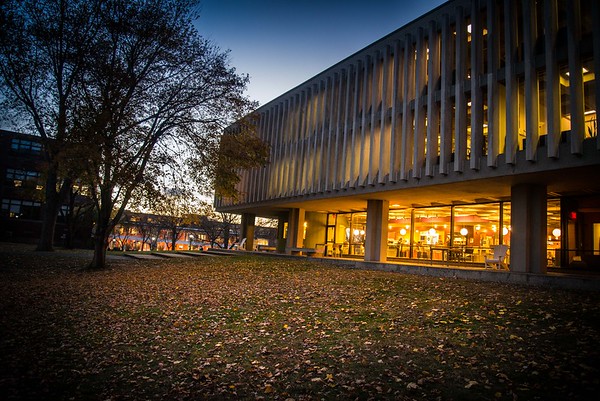 Document Type
Conference Proceeding
Publication Title
2020 ASEE Virtual Annual Conference
Publisher
American Society for Engineering Education
Abstract/ Summary
This Evidence-Based Practice Paper describes implementation and assessment of an exercise bringing international perspectives, liberal arts, and the United Nations Sustainable Development Goals into a first-year engineering program - challenging the arbitrary boundary between engineering and the liberal arts. First-year engineering students (Civil, Mechanical, and Electrical) participated in a role-playing game recreating the 2009 United Nations Climate Talks in Copenhagen, Denmark. The exercise is part of a series of published games called Reacting to the Past (RTTP), with the purpose of engaging students to enhance their understanding of a given event or topic, while improving their research and communication skills. In this case, the further goal was for students to broaden their understanding of the technical aspects of climate change, as well as the political and social reasons that technological solutions are not always implemented, despite the best intentions and technical knowledge. Students practiced researching a topic, selecting and evaluating resources, proper citation of works used, written and oral communication, and advancing a position in a professional manner. These skills, while crucial for practicing engineers, are often relatively weak in incoming students.
Our initial success integrating international perspectives and traditional liberal arts concepts into a first-year engineering course was supported by several classroom innovations, including a classroom-embedded librarian and gamification.
Benefits of this activity in the first-year classroom include:
- Getting students to interact with each other in a substantive way, strengthening the cohort, and supporting retention.
- Providing structure for learning library, writing, and presentation skills, etc. - Introducing how professionals handle concepts of politics, tact, and negotiating across boundaries.
- Providing an experiential learning environment to understand how politics, both personal and professional, can interact with technical solutions, leading to improvement or disruption in the lives of all.
- Starting a discussion about United Nations Sustainable Development Goals early in the careers of engineering students.
Certainly, students will see these concepts again; there are multiple group projects and research projects in their time at our school, as well as courses on ethics and professionalism. However, introducing these concepts in their first semester prepares students for future courses, and helps them understand that engineering is not just problem sets and robotics.
Repository Citation
Carlson, C., & Wong, C. (2020). If Engineers solve problems, why are there still so many problems to solve?: Getting beyond technical "solutions" in the classroom. 2020 ASEE Virtual Annual Conference
Available at: https://scholarworks.merrimack.edu/lib_pub/10
Creative Commons License


This work is licensed under a Creative Commons Attribution-NonCommercial 4.0 International License