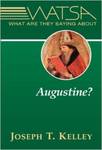 Title
What Are They Saying About Augustine?
Book Title
What Are They Saying About Augustine?
Description
This book presents an overview of the best of contemporary scholarship on the fourth and fifth century bishop, Augustine of Hippo. His life, his sermons and letters, doctrinal writings and pastoral work, as well as his own faith and spirituality are reviewed in light of new research. This Father of the Church emerges as a dynamic thinker struggling to integrate his Christian faith with the demands of reason, and to discern Christian meaning amidst the political and social controversies that plagued the late Roman world. The circumstances of his life and the dynamism of his faith are more relevant to the contemporary Christian than one might suspect.
Disciplines
Christianity | History of Christianity
Recommended Citation
Kelley, Joseph T., "What Are They Saying About Augustine?" (2014). Books and Monographs. 22.
https://scholarworks.merrimack.edu/books/22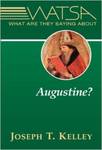 COinS